Tenerife North airport/ Los Rodeos Airport
Discover our collection points at Tenerife North Airport, formerly known as Los Rodeos Airport. Duty Free collection points are locations you will go to finalize your orders made through the innovative Reserve & Collect service. If you are going to travel through this airport located in the municipality of San Cristóbal de La Laguna, we invite you to discover all the advantages that the Reserve & Collect service will provide. This is about the possibility of accessing your order online and picking up your order the day you go to the airport.
Making your tax free purchases in the Tenerife Duty Free store has never been so easy thanks to this exclusive feature; a convenient purchase method with which you will be able to save not only money but also time. Our Pick up Point in the north of Tenerife is located inside the store, next to the store exit. So, all you have to do is go by to pick up your order once you make your reservation online. Your order will be available up to two hours before the departure of your flight.
On the other hand, in the hypothetical case that you forget to include any of our tax free products with your initial order, you can always make any additional purchases you want when you are in our physical store in Tenerife.
In conclusion, do not miss all our exclusive airport offers, as well as the incredible prices we offer in our establishments. Tenerife Duty Free seeks to offer you the best possible shopping experience, which is why we continue to work daily on all our stores. Place your order online today and pick it up comfortably as you pass through the airport. Take advantage of the Reserve & Collect service in Tenerife!
PP

Pick up Points (1)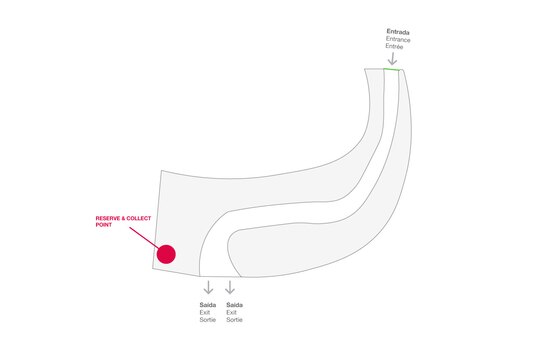 Tenerife North Departures
---
Your goods will be ready for pick up 2 hours before the departure of the flight.
You can also do additional shopping while in store.
---
Any questions? Find your answers in: How does the service work? and FAQs.
---